Driving 52% Conversion Surge through Streamlined Automotive Training Communication Evolution
Improve communication and lead conversion for VAG Group training programs.
Integrated Wildix communication system with Zoho CRM for enhanced tracking and automation.
Since 1995, VAG Group has excelled in selling vehicle diagnostic equipment and training skilled mechanics. Catering to both traditional and electric vehicles, they offer extensive tools and professional training programs, empowering thousands of high-level mechanics and experts.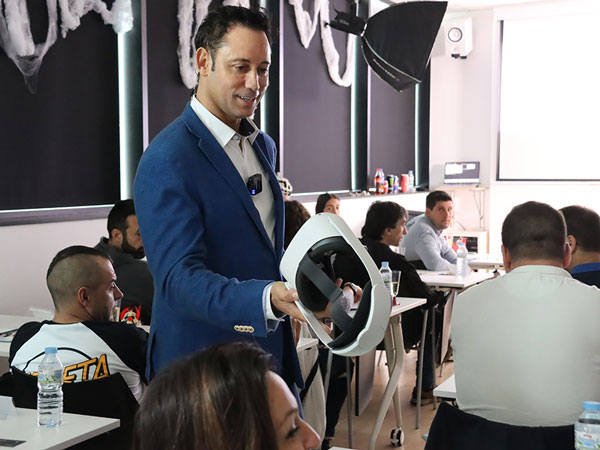 Consistently promoting automotive training, covering finance, marketing, sales, and technical aspects, creates a growing influx of interested contacts. These contacts need efficient collection, identification, and processing. The Group interacts with professionals who prefer phone communication after registering. Regardless of the contact's origin, follow-up calls play a vital role in lead conversion.
Managing various platforms led to unexpected hurdles due to complex communication flows. Disconnection between the old phone system and other tools resulted in isolated, costly, and disorganized processes, leading to chaotic lead tracking.

Unlocking Seamless Digital Evolution
We formed a cross-functional team to lead the project's development, starting with an in-depth analysis of all aspects concerning customer acquisition. Remote workshops were conducted to shape the "ideal digital experience (DX)." Collaborating with the VAG Group, we created a streamlined customer journey.
With a clear understanding of current pain points and post-enrollment customer expectations, we concentrated on setting priorities and defining a technology initiative backlog along with potential expected outcomes (KPIs).
After several workshops, challenging choices, and extensive interactions, the strategy and implementation roadmap received timely approval within a 3-week timeframe, remaining on budget.
Connecting to a New Digital Framework
Following a few sprints, we secured alignment with key stakeholders and determined our entry point for process integration. This involved combining Wildix—an advanced corporate communication system—with Zoho CRM, a comprehensive suite for contact management and activity tracking.
This budget-friendly merger directly tackled VAG Group's transparency challenge in tracing acquisition channels and potential customer follow-up activities. Our team of experts collaborated with Zoho CRM's developers to synchronize Wildix APIs, resulting in an intuitive dashboard within the CRM. This dashboard enables real-time categorization and visualization of incoming leads, along with the completion of callback activities—all accessible through a user-friendly interface.
Validating and Implementing the Solution
We swiftly implemented click-to-call in Zoho CRM, moving towards an advanced integration. Rapid customer feedback guided improvements, expediting testing, monitoring, and feature integration. Moreover, we discovered that Wildix PBX could also manage remote training for the VAG Group via virtual meetings and webinars.
This inspired us to unlock the full potential of Wildix and turn innovation into new profits.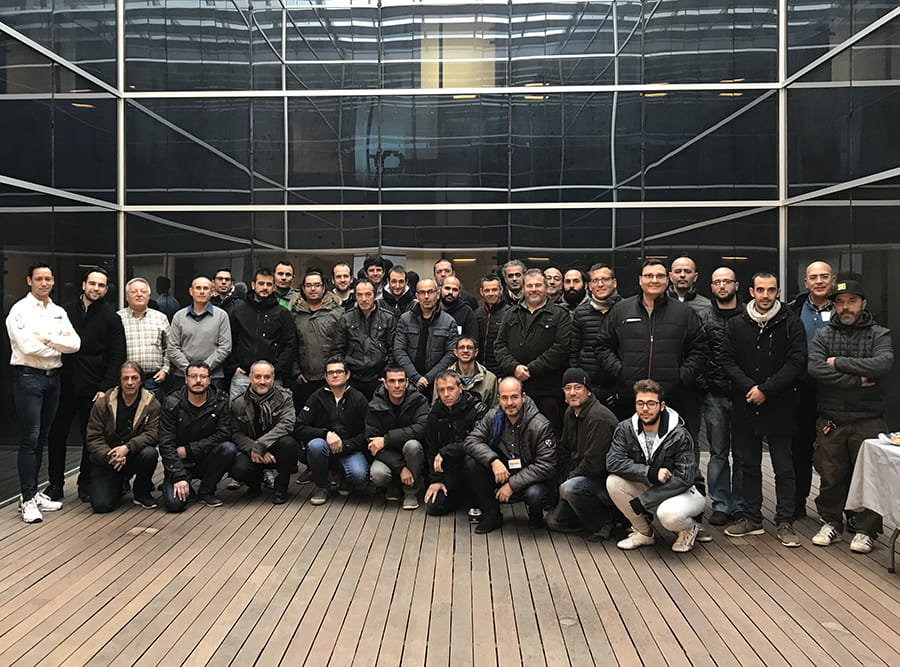 Simple but effective digital transformation to improve image, accounts and interactions.
The solution's implementation has sparked a series of highly positive shifts within VAG Group. The adoption of a streamlined, digitally enhanced process—achieved by integrating Wildix's phone system with Zoho CRM—yielded remarkable results. Activity traceability has significantly improved, and formerly manual workflows have been automated, resulting in a 52% rise in conversions (from leads to customers).
Management of complex consumer behavior has become more fluid and coherent, leading to enhanced efficiency and customization of contact services.
Centralizing communications in a unified dashboard has streamlined support, enhancing internal traceability and organization. This progress has positively impacted VAG Group's image, financials, and reputation. The group can now provide quicker and more precise responses, thereby enhancing customer interactions.
In a fiercely competitive landscape, this digital transformation stands as a pivotal key to VAG Group's success and fortified position in the global market.
%
Increase in
Conversions
Weeks from Start
to Handover
OVB's expertise unified our communication channels into a key KPI-rich database. A faster, more efficient platform boosted lead closures by 52%.
Get Things Done Faster with OVB Group
Working on your next project? From simple questions to complex queries, we're here to help.