In the hustle and bustle of the IT industry, we have pioneered a streamlined approach to make a positive impact on our customers' technology needs. With our "guarantee formulas", we remove risks and deliver exceptional results.
We Drive A Positive Digital Impact Through A Customer-Centric Approach
We deeply understand our customers' needs, challenges, and goals to develop a comprehensive view of business opportunities and identify the technology requirements to implement.
We align technology solutions and innovative services with the specific needs of our customers – never the other way around. Our guarantee ensures a tailored, high-value digital transition.
We efficiently implement and integrate selected technologies and services, ensuring a seamless transition with minimal disruption to our customers' operations.
We provide ongoing support, monitoring, and proactive maintenance to optimize performance, address any issues, and foster long-term, successful partnerships.
WORK AS A TEAM. WIN AS A TEAM.
Four Proven Processes – Ensuring a Smooth Digital Transition
At OVB Group, with over ten years of experience and over 800 projects, we have developed four proven processes that enable companies of all sizes to achieve controlled digital transitions without risky improvisations.
By embracing agile methodologies, we emphasize continuous collaboration and improvement throughout all project phases, resulting in impactful outcomes and mitigating setbacks.
Depending on your current position and pre-existing groundwork, we will either follow all steps or select the most suitable ones.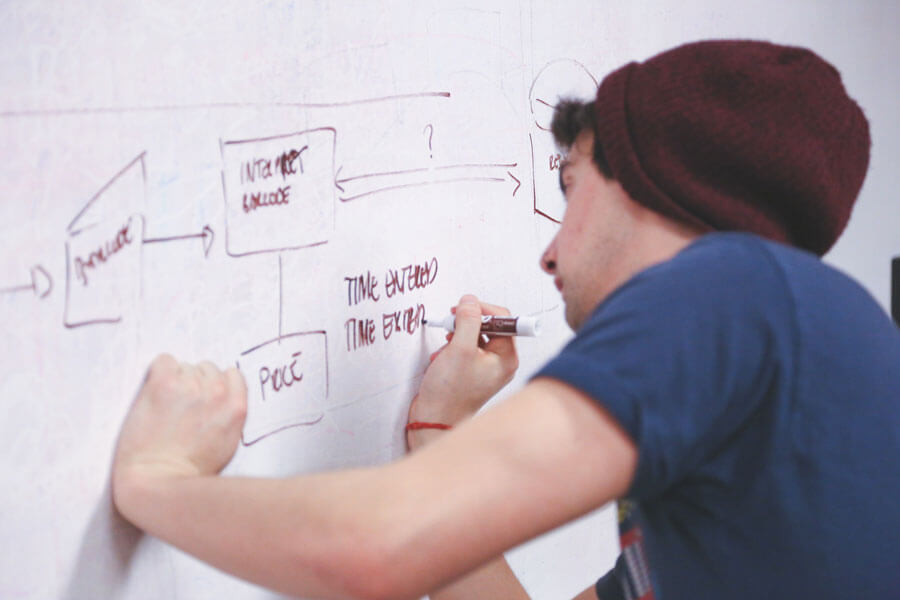 1. Understand and Explore
We start by gaining an in-depth understanding of your customers' needs, challenges, and expectations. We identify the best digital journey and touchpoints, pinpointing areas for improvement and innovation. We evaluate the integration of new tools with existing platforms, facilitating data aggregation and enhancing customer connections.
Our approach optimizes overall costs and creates new sales opportunities.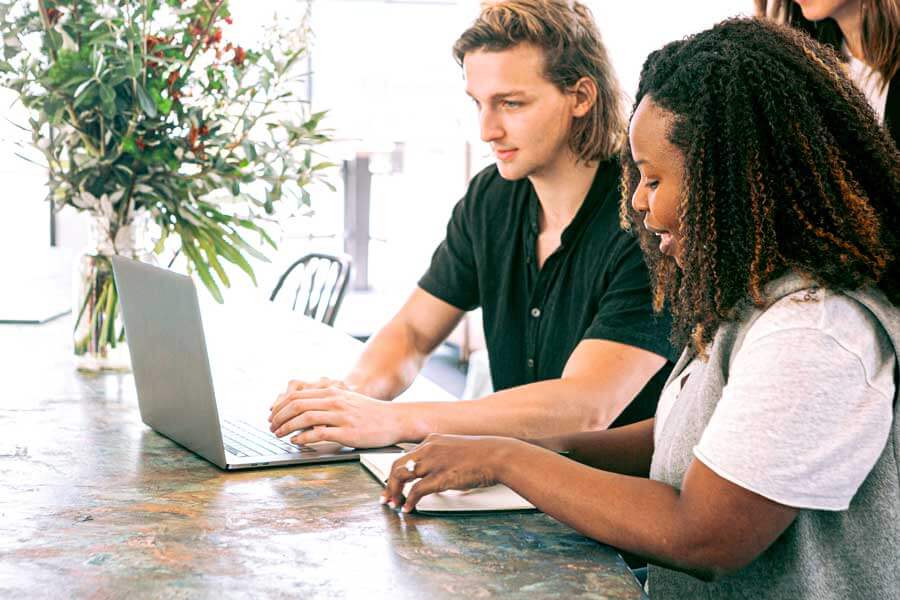 Once we have gained a complete understanding, we align and validate technology solutions and innovative services with the customers' targets. We prioritize activities that drive sales, utilizing a customized approach to deliver digital transitions with an immediate impact.
Through active collaboration, we develop a roadmap that outlines the implementation process, defines metrics, and establishes milestones.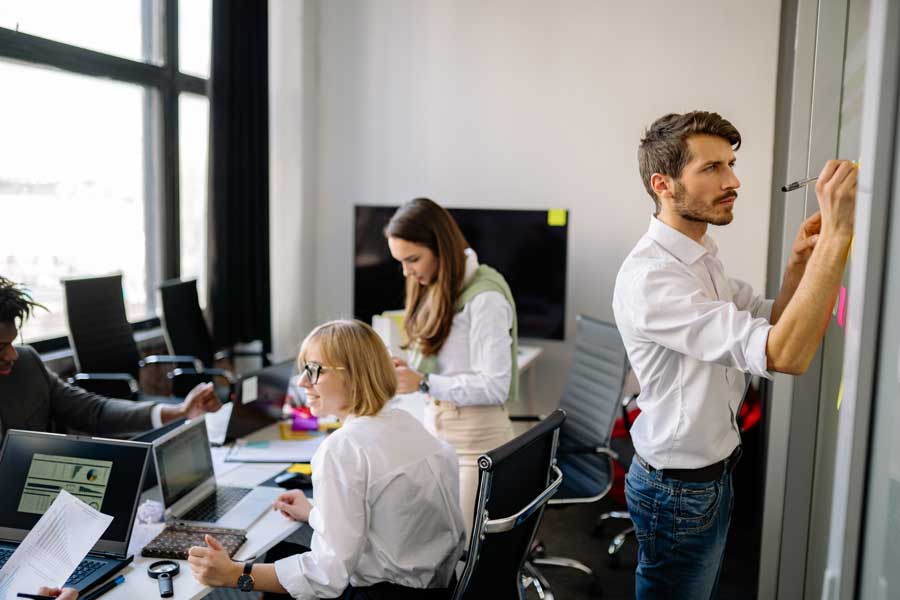 We put plans into action by creating the backlog and efficiently setting up, implementing, and integrating the selected technologies and services. Prioritizing a lean technical architecture, security testing, and validation, we ensure the reliability and performance of the deployed solution.
We address any issues in advance to guarantee a smooth transition without downtime.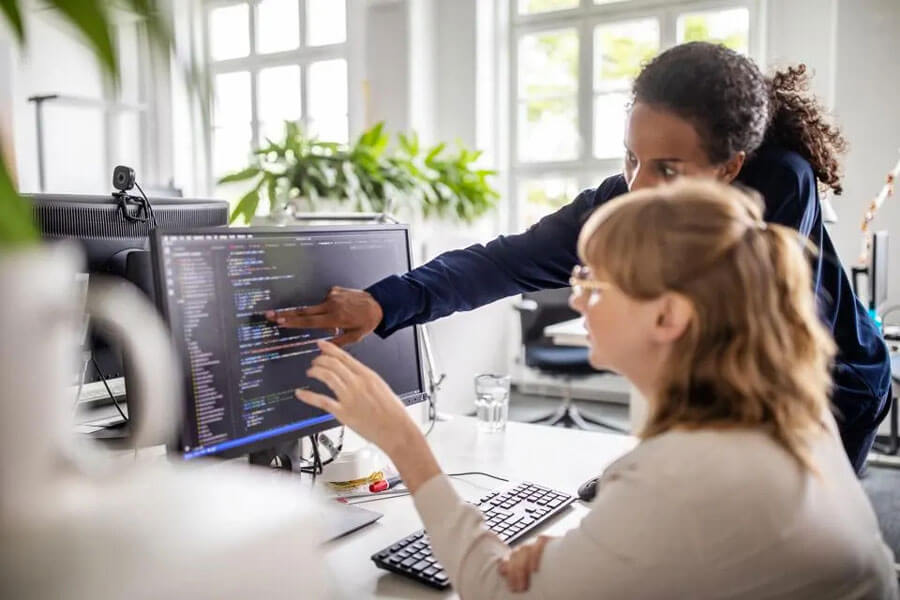 Our commitment extends beyond the implementation phase. After delivery, we can continue to support, monitor, and scale the product. We can offer maintenance services to ensure that the product runs smoothly. Alternatively, if you prefer to transfer maintenance to your in-house team, we can provide an assisted handover.
Our goal is to foster your sustained growth and innovation.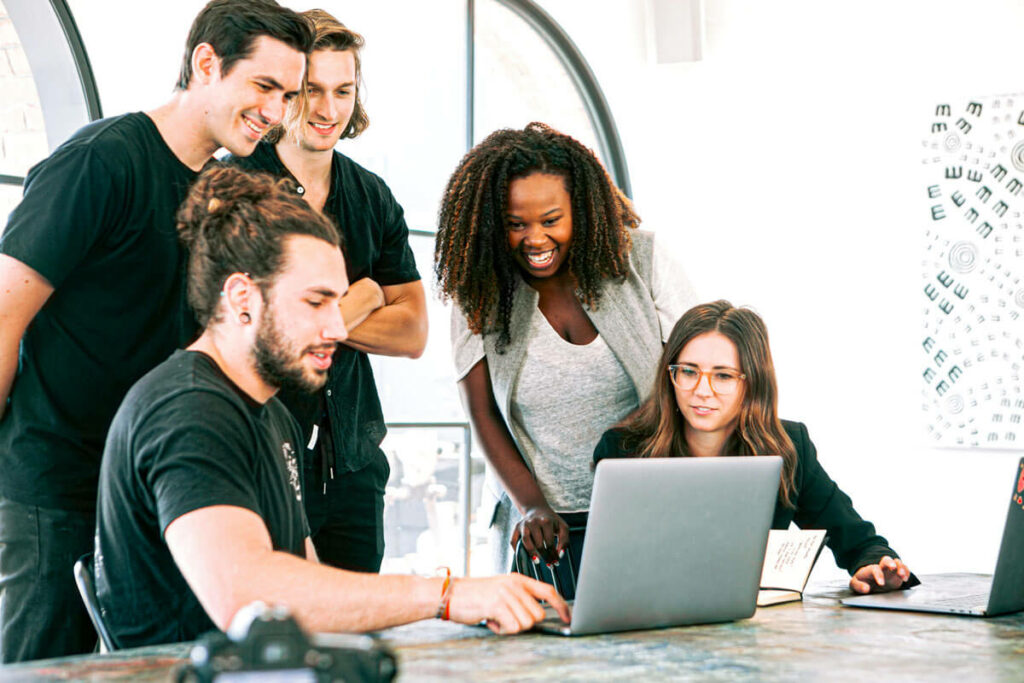 Delivering Success with Confidence
We adopt a holistic approach to our projects, considering not only the technical aspects but also the broader business goals. By aligning our digital solutions with our clients' overall strategic goals, we create long-term value and contribute to their growth and success.
We assemble teams of experts who bring diverse skills and industry experience. Fostering a culture of collaboration and knowledge-sharing, we provide comprehensive solutions that address our clients' digital challenges and exceed their expectations.
Customer centricity is at the core of our methodology. We prioritize understanding markets, identifying success opportunities, and gaining insights into our clients' needs and pain points, allowing us to deliver solutions that create meaningful experiences.
We embrace a lean and agile methodology that promotes flexibility, adaptability, and rapid iteration. This approach enables us to respond quickly to evolving requirements, incorporate feedback throughout the process, and deliver timely and highly relevant solutions aligned with validated needs.
We are committed to continuous improvement and staying at the forefront of technological advancements. Our team of experts regularly updates their skills and personally explores emerging trends to validate potential and ensure our clients receive the most innovative and up-to-date solutions without being "the guinea pigs".
Data-Driven Decision Making
We leverage advanced data analytics and machine learning algorithms to make informed decisions throughout the project lifecycle. By analyzing large volumes of data, we uncover valuable insights, optimize processes, and ensure that our solutions align with our clients' objectives.
We recognize that every client is unique, and we tailor emerging technologies to their specific requirements, never the other way around. Our validated approach allows us to address their ever-evolving needs, whether they are a small startup or a large enterprise, ensuring our solutions and investments align with their business growth.
With over 1,000 successful projects and a multitude of satisfied clients, we have established ourselves as a trusted IT partner for small, medium and large enterprises. Our experience and reputation in delivering consistent digital solutions and tangible results set us apart from "last-minute consultants" and provide our clients with confidence in our ability to meet their needs.
We stand behind the quality of our work. As part of our commitment to customer satisfaction, we offer an unconditional satisfaction guarantee. If our clients are not fully satisfied with the results or performance of our solutions, we will work closely with them to resolve any issues and make all necessary modifications free of charge until they are completely satisfied.
Expertise Across different Industries, Products, and Technologies
Connect with us, share your ideas, and tackle digital challenges head-on. We're here to listen, collaborate, and bring your vision to life.
Get the latest OVB news first
Basic information on data protection:
Data Controller: Overbrain, S.L. (OVB Group)
Purpose: Management of requests made through the Website, sending of commercial newsletters, and, if applicable, online purchases.
Legitimacy: Consent of the data subject.
Recipients: Data will only be disclosed to providers who maintain a contractual relationship with OVB Group.
Rights: Access, rectification, and erasure of data, as well as other rights granted by current legislation.